Engineered and built for optimum performance
From proof-of-concept prototypes to high-volume production, magnetizing fixture design and construction is one of our best in class strengths. We continually overcome technical challenges, and work to improve lifespan and decrease your part-to-part takt time.
The selection of a magnetizing fixture begins with an assessment of your application, including magnet material and pole orientation. We also give careful consideration to your processing needs, such as part rate, magnetic quality checks, part handling, and operator safety. After careful evaluations of these factors, and reviews of samples and/or drawings, our application engineers can recommend fixtures that will meet your system's requirements.
Prototype Magnetizing Fixtures
These give our customers an opportunity to test new designs prior to investing in production tooling. Magnetic Instrumentation has developed and inventoried thousands of magnetizing fixtures for nearly every imaginable application and type of magnet. The tools our engineers have include magnetic modeling software, magnetic test equipment for material characterization, and a wide selection of in-house magnetizers.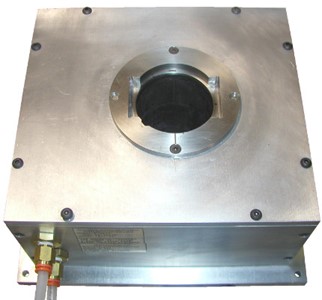 Production Magnetizing Fixtures
We have manufactured several thousand unique magnetizing fixture designs for high-volume applications in every that utilizes magnets.